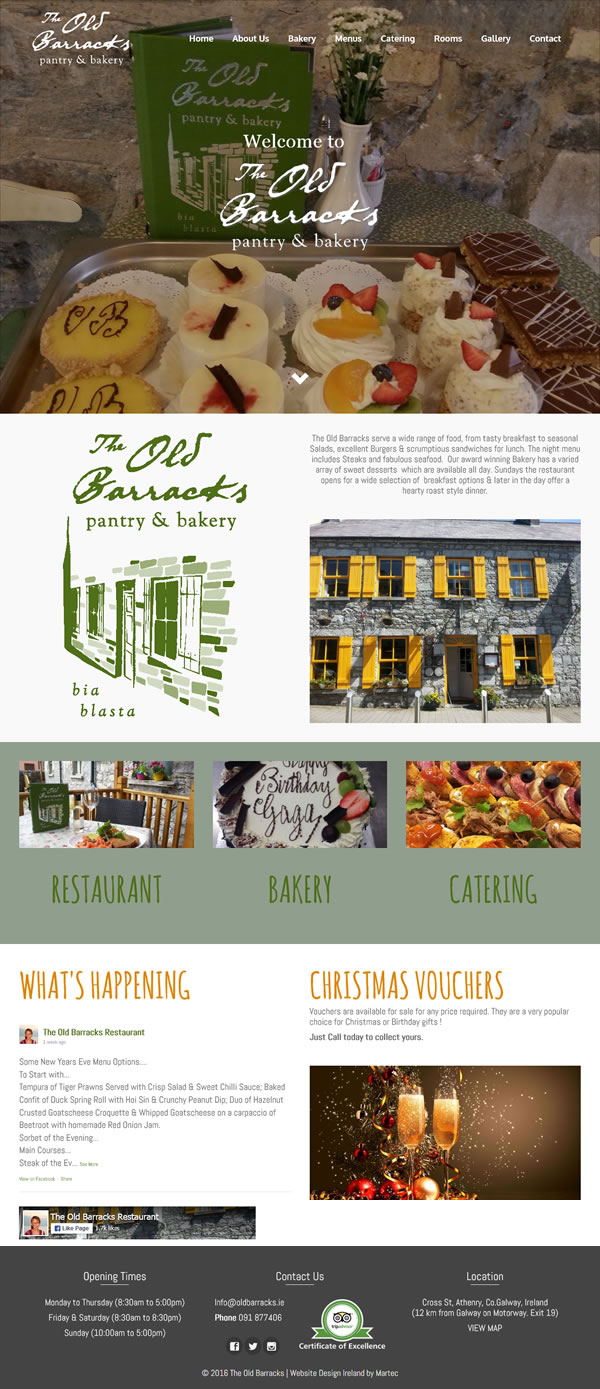 Project: The Old Barracks Restaurant Web Design Galway Ireland
Client: The Old Barracks Restaurant Galway Ireland
Location: Galway Ireland

The Old Barracks Restaurant Galway Ireland
I came across Martec while searching the internet for local web designers. Our business website was very out dated and needed a fresh modern feel. I loved the look of what Martec did and contacted them. Their quick response time on my initial query was excellent. I was immediately supplied with lots of information and sites to look at to help get the desired look for my business.
David from Martec came out to meet me on site which helped him get a feel for what we do and who are customer audience is. He quickly set a plan in place and set up shared drives so we could both work and see the design process simultaneously. He understood the needs of the business and offered advice and direction on different options for us to take.
I now have a modern website that suits our business. On completion of the project, onsite training was provided by David which now allows me to run and develop the site as and when I wish. Overall I would highly recommend Martec for all your web design needs. Professional, reliable and extremely helpful !
Fiona King (The Old Barracks, Athenry)