Established in 1996 by David Martin,  Martec Website Design Ireland are a leading Irish web design and development agency based in Galway, Ireland delivering a comprehensive range of services from Website Design, Content Management Systems, Ecommerce Solutions, Logo Design and Internet Marketing, all at affordable prices.
We have a proven track record working for a wide range of clients from small local businesses to large global multinationals covering all aspects of website design and development. We pride ourselves on being a friendly and approachable web design company, creating long lasting relationships with our clients that ensure continual success.
Helping your business to succeed online
In today's competitive market you need a web design and web development company you can trust. With an abundance of knowledge, experience and proven approach, Martec Website Design Ireland are the right choice.

Reasons to choose Martec
Friendly & Approachable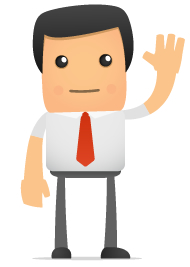 We pride ourselves on being friendly and approachable Irish Website Designers. We know that it can be daunting to try something new and whilst other web design agencies can make the process confusing and complex, we know what we're doing and we do our best to explain everything in plain English. We've done this so many times and worked with so many companies that we understand that if you get it right, your company will benefit greatly. Get it wrong and you waste time and money and lose out on lots of potential business so it can turn out to be a costly and frustrating experience. If you're worried that you won't have the skills, knowledge or time, don't…we'll guide you through the process and make the whole experience easy and fun.  Contact Martec Website Design Ireland.
Business Expertise
We deliver business solutions. We're not techie geeks or nerds who speak incomprehensible techno-jargon. Instead, we seek first to understand your business and your goals and then apply the most appropriate technology to deliver business solutions that enable new capabilities, increase sales, improve the efficiency of your business and help you communicate more effectively.
Passionate
Ask any of our clients and they will tell you that Martec Website Design Ireland are passionate about our work. Going the extra mile to make sure everything is as good as we can make it. We enjoy what we do and hopefully that shows…Take a look through our portfolio and get in touch if you like what you see.
Proven Systems
Since we've been doing this since 1996 and we've worked with a diverse range of businesses and projects, we have proven systems, solutions and methodologies. We've developed and refined our methods over many years, so you can expect our services and projects to be delivered consistently. In addition, Martec Website Design Ireland have developed systems that substantially speed up development time and even the smallest projects are held at a high standard of service.
Responsiveness
We're contactable & responsive. If you've ever been frustrated by an organisation that is difficult to contact or your old web designer has done a runner, then you'll appreciate how important it is to be able to get something done quickly and correctly at short notice.
Great Value
Martec Website Design Ireland are great value for money… offering big agency experience and ability at an affordable price. You may get cheaper quotes but from experience, cheaper isn't better value. You'll understand what I mean if you skimp on your marketing and don't get a great return on your investment. Believe me, it's no fun having to redo your logo or website because you didn't get it right the first time. When we quote we're upfront and honest, we're going to tell you exactly what you'll need to succeed, provide a fixed quote in writing and then we will stick to it so that you don't get any nasty surprises!
I hope you can see why you chose Martec Website Design Ireland…If you're looking for a friendly and approachable web design company who will work hard for you and deliver on our promises, please don't put it off…get in touch and we'll help you to succeed.

What Our Clients Say
Curran Aluminium would like to thank Martec for the great work you did on our website. It has exceeded our expectations and is the new face going forward for our company that we are very proud of. David's ability to listen to customer requirements and design needs and to develop those business requirements into a wonderful design and offer of support if required in the future has reassured us we are in good hands. Curran Aluminium would highly recommend Martec to future clients.
Fiona Curran, Curran Aluminium & PVC Ltd
I came across Martec while searching the internet for local web designers. Our business website was very out dated and needed a fresh modern feel. I loved the look of what Martec did and contacted them. Their quick response time on my initial query was excellent. I was immediately supplied with lots of information and sites to look at to help get the desired look for my business.
David from Martec came out to meet me on site which helped him get a feel for what we do and who are customer audience is. He quickly set a plan in place and set up shared drives so we could both work and see the design process simultaneously. He understood the needs of the business and offered advice and direction on different options for us to take.
I now have a modern website that suits our business. On completion of the project, onsite training was provided by David which now allows me to run and develop the site as and when I wish. Overall I would highly recommend Martec for all your web design needs. Professional, reliable and extremely helpful !
Fiona King (The Old Barracks, Athenry)
I cannot praise Martec highly enough. From the moment we made contact with David, nothing was a problem to him. He was always ready to take a call or reply to an email without delay. He had wonderful ideas and suggestions to make our website unique. He made the whole process so stress free and straightforward, resulting in a wonderful user friendly website that we have got so many compliments on. – I highly recommend David and will be recommending him to others without a doubt.
Carol Mc Loughlin, St. Nicholas' Parochial School, Waterside, Galway City
I had tried to set up a web site in 2014 but the company that I hired let me down at the last moment. I need to get a web site off the ground this year and I was extremely anxious as I found the whole process last year very stressful. I need not have worried David and Martec has without any fuss helped me set up my web site and even taken the time to explain drop box and the pay pal payment system to me. For a totally non technically person I am grateful as David made every thing so straight forward. I have no hesitation in recommending him and Martec.
Julie Hawkins: Julie Hawkins Taxation Courses
I just want to say thanks so much for the excellent work you have completed. From the outset you have been immensely professional, very easy to work with and most accommodating. You really have produced a great site for us. Really appreciate all your hard work.
Ita Griffin, Marketing & Business Development Officer, St. Jarlath's Credit Union
Our initial contact with Martec was based on previous work that we viewed online. From our first phone conversation it was evident that David immediately understood the brief and had an acute understanding of what an academic conference website should look like. He also made suggestions as to how we could improve on standard designs and customise the website to our specific needs. We requested a website which would be in Irish only and he facilitated the translation of the interface and of standard content. Martec provide an efficient service; they respond quickly to emails and phone-calls and are very accommodating and enthusiastic. We are delighted with the look and functionality of our new conference website. More importantly, we feel that we have immediate backup and support should we need technical assistance in the future. In our experience, efficiency, courtesy and reliability are the defining features of this company's service.
Dr. Rióna Ní Fhrighil, Lecturer, NUI, Galway.
From the very start and every step along the way, Martec has patiently guided me through the arduous process of building a website from scratch.
Martec's experience, technical expertise and business acumen has facilitated my transition into cyberspace – whilst simultaneously giving my project a credible web presence.
David Martin & his team at Martec don't just create great websites, but more importantly: they turn visions, ideas and concepts into reality. It's said, the longest journey begins with a single step. I'm glad I chose to take that single step with Martec.
Matthias Cowley, Galway Postcode
David was recommended to me by a friend. We chose him to design our website because we met with him and loved his ideas. He was incorporating social media to the website and combining them all. We are very happy with the website it is exactly what we wanted, it is easy to maintain and very easy to navigate. David was a pleasure to work with, was very efficient and nothing was too much trouble to ask him. I would highly recommend him to anyone.
Niall Browne – Managing Director NRG Health & Fitness
We looked at several Web Developers nationwide. We were looking for an affordable professional site with support and all developed in a number of weeks. After meeting with Martec it was obvious that they could tune into our business and marketing requirements. They pushed us to look beyond the typical site architecture and matched our site layout with our current market drive.

We were guided through content and got some great pointers on how to script it. Imagery and colour etc was suggested by Martec and when received was very much in line with what we wanted.

Many Developers could not meet our project timelines. Martec committed to a tight delivery and launch schedule provided all content was received on time. We committed to Martec at the end of January and launched our new web presence 10th March.

Great job all round, will go back if the need arises again!
Damien Moloney, Managing Director, Theta Ltd.
When starting my new business, Martec was recommended to me by a friend. David was very friendly and knowledgeable and helped me to develop a full marketing strategy and delivered a great logo and easy to manage website. They made the whole process very easy and I was up and running with my new business very quickly. David has been a great support and I highly recommend Martec.
Ruth Kilcawley, Provide Nutrition Services Ireland
David designed our website exactly as we wanted it. He understood our requirements really well. We could not be more delighted with how quickly and professionally the website was put together. David also provided us with invaluable hints and tips to enhance the website. A bonus from our perspective was his availability by email or phone whenever we had any queries or questions. We are really delighted with the completed website.
Eithne Buckley, Two Hearts Meet
We chose to go with Martec for the design of our new website based on the recommendation of another colleague. Since then, I have lost track of the number of people that I have recommended Martec to! Working with David was so easy. He is consistently clear and reliable, and always seemed to understand immediately what it was that we wanted, what would work, and what wouldn't. The result is a website that is very simple and clear to both navigate and maintain, and yet contains the very large amount of information that we needed it to.
Sarah Knight PhD, Ryan Institute, NUI Galway, Ireland.
Our website is excellent, exactly what we wanted and very easy to manage. The development was simple with straightforward communication and guidance. The company were on hand to answer all queries with immediate response.  We were pleased with the service and flexibility.  I would have no hesitation in recommending this company for prospective future clients.
Marketing Officer, Carey Developments.
We are delighted with how our logo and website look. We wanted to represent something strong to the market and feel that with the excellent service offered by David we achieved this. Not only did David offer excellent options when going through the process his efficiency and enthusiasm was impeccable. I would strongly recommend Martec to any organisation, regardless of their sector.
Des Goldrick, Core Recruitment
Martec has been our web development partner for two iterations of our corporate website. Over those years, we have found the team to be extremely knowledgeable, responsive and innovative in approach. Moreover, the team always demonstrate a desire to deeply understand our industry, our customers, our brand and marketing strategies. Because of this, they have consistently delivered an end-product that drives results around the things that matter most to our business. Since our partnership began, Creganna-Tactx Medical has grown to become a global brand in our industry – Martec has delivered at every step along the way.
Maura Leahy, Marketing Manager, Creganna-Tactx Medical
Working with David and the guys at Martec on our new website was effortless. They posses great knowledge and professionalism and combined with cost effectiveness make them a great company to work with. They listened, understood, and cared about our project. We were delighted with the results, and will continue to use Martec on future web developments.
Shane O Donoghue, Business Development Manager – Limerick Travel
With a long and well established presence on the web and a reputation for being a trailblazer, Atlantic Language Galway invited three experienced web development companies to make proposals for the redevelopment of the school's website, to modernize it and to bring it in line with our new corporate image.

Martec stood out among the candidates through their interest, ideas, experience and commitment to undertake our project. This they saw through with ongoing personal contact, taking our initial brief, listening to our requirements and contributing practical suggestions, to deliver the concept and identity that we sought.

The professionalism and efficiency of the Martec team's work on this important project makes them our first choice for future web projects, some of which we have already started to plan.
Tom Kinsella, Atlantic Language School
We were delighted with the website that Martec developed for us. The layout and design exceeded our expectations and we have gotten fantastic feedback from our Cairde and other visitors. We had particular requirements insofar that our website had to be completely bilingual, user friendly and visually distinctive. Martec delivered on all our requirements.

The Content Management System was easy to use and allowed us to edit or add web pages with ease which we use as an essential marketing tool for our work. The site itself was delivered on schedule and the follow up support was efficient, professional and friendly.

We were also delighted with the additional developments implemented to our site and recommend Martec to our clients, especially those who want to develop bilingual websites.
Gearóidín Ní Ghioballáin, Gaillimh le Gaeilge
"We are delighted with our new logo and website. Our website is now our main source of marketing. It is very easy to manage and we are number 1 in the search engines. David was a great help to get it all set up and running…showing us how we can use social media to connect with our customers was also a great help"
Martin Commins, First Aid Training Services
"We choose Martec to develop our new corporate identity and web site because we felt that they were the only company we spoke with who truly understood our requirements. We now know we made the right decision. They were a pleasure to work with and managed to exceed our expectations at every stage."
Tom Hogan, Body Benefits
The staff in Martec are a pleasure to deal with, always helpful when we phone with a problem, which I may say is not very often. This is down to the very good work from Martec as a whole.  The design is first class and the feedback from people searching on my website is nothing but positive remarks saying how my website is excellent.  I have no problem recommending Martec to other people and have done in the past. They are a very professional team, easy to work with and extremely supportive.
Breda Tinney Cassisy, Castin Auctioneers
We, at Glenman Corporation Ltd., are delighted with the excellent workmanship provided by David and his team at Martec. David completely understood & delivered on our brief and we now have a website that we are very proud of. All the instruction, training & communication from Martec was clear, precise & immediate . We would have no hesitation in recommending Martec to future clients.
Amanda Keane, Glenman Corporation Ltd
Stewart were extremely happy with the Martec approach to developing our new website. They were very hands on and took a practical approach enabling the website to be completed to a high standard within the required timeframe. At all times professional and flexible I highly recommend their services.
Rachael Stewart, Business Development Manager – Stewart
We choose Martec to design our website because we needed a web design company who could handle the complexity required to build a dynamic product catalogue to display all our products. We are delighted with the solution they provided. The design is professional and user-friendly.

The content management system allows us to control all aspects of the web site and we are delighted with our results in the search engines. We definitely made the right decision choosing Martec and we look forward to continue working with them.
Seamus Flynn, Sales Director, Embankment Machinery Sales
Developing a new website for the first time for your business is a big task.  When we approached Martec we liked the way they broke down the process so a non IT person could easily understand the information.  When Martec were chosen their interest in our needs stayed from the tender process right through to post project completion.  We like to ask a lot of questions!  They were more than happy to answer them, and were very patient when we hit periods of indecision.  Half way through the process we wanted to incorporate sign language video clips that weren't part of our original plan and they were more than happy help us with this.   We also felt they gave us lots of help on how we could keep costs down. We learned a lot about the web design process from them and now we are very happily using and updating our Martec content managed website ourselves.  Their aftercare service is excellent.  We would be delighted to recommend Martec to anybody that is looking for a Web design company.
Pauline O'Dwyer, EmployAbility Service, Galway
Martec came very highly recommended to us by previous customers and they met if not exceeded all our expectations in terms of being a pleasure to deal with and by providing us with a perfect solution for our website requirements.  We have received many compliments about our new website and in addition it has made my life so much easier by providing a system that is so easy to update and manage.  David has been a consistent source of support and provider of new and innovative ideas.  We highly recommend Martec!
Anne Casserly, Galway Science
"We're very happy with our new website. Having been involved in the development of other websites, this time was a lot easier with a much faster turnaround time. Quick, clear, efficient, cost effective and excellent training on how we can manage our website ourselves going forward. Top Marks!"
Nina Pilbrow QFA, DHKN Life and Wealth
Great advice and a friendly, responsive and passionate approach, made every step of the website development intuitive and easy. The final website was better than we hoped for and has received very positive comments, is doing very well in Google and brings us lot of new business.
Cynthia Vaughan, Roundstone House Hotel
We have been very happy with the service Martec Website Design Ireland provided to us and would highly recommend you to any school or educational institution looking to set up a website.
Lisa Mc Keigue, The Glebe National School
I'm delighted to say that Martec Website Design Ireland first and foremost have delivered a website that meets each and every one of our requirements. We wanted a website that would not only show the customer what we were about, but would be easy to use and functional as well. The service is professional at all times and the responses are quick. There has never been a time when they have not reacted to a problem or a service requirement with speed and efficiency, along with sound advice. We've been extremely happy with the work they have done on our website and more recently on our advertisements – they both look amazing. I am delighted with the service we have received so far. We are continuously developing and evolving our media with the help of Martec.
Martin Sheahan Jnr, Managing Director Mr. Binman Ltd