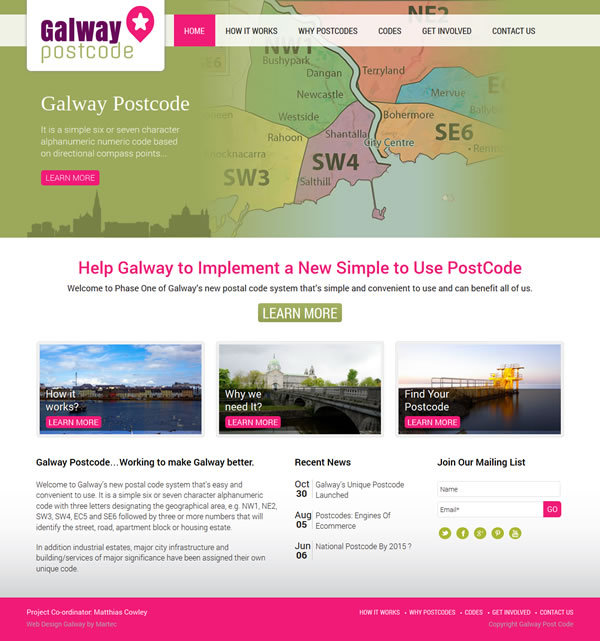 Project: Galway PostCode Logo & Web Design Galway
Client: Galway PostCode
Location: Galway Ireland

Galway Postcode: Galway's new postal code system
New responsive, animated, website that has full content management system to allow easy edits. Postcode listings system and newsletter and blog. Full ongoing support and maintenance provided.
TESTIMONIAL
From the very start and every step along the way, Martec has patiently guided me through the arduous process of building a website from scratch.
Martec's experience, technical expertise and business acumen has facilitated my transition into cyberspace – whilst simultaneously giving my project a credible web presence.
David Martin & his team at Martec don't just create great websites, but more importantly: they turn visions, ideas and concepts into reality. It's said, the longest journey begins with a single step. I'm glad I chose to take that single step with Martec.
Matthias Cowley, Galway Postcode