If you fail to hire the right web design company, your website may turn out to be a complete disaster, causing you not only monetary losses, but also loss of online exposure and reputation. Therefore, you must consider carefully before taking on a website design company.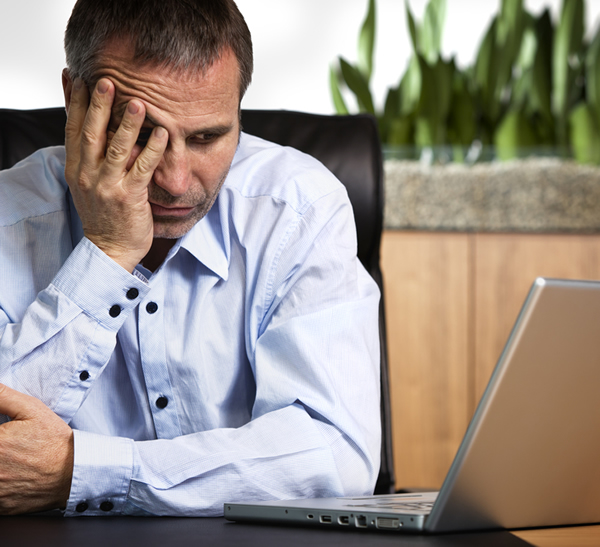 When it comes to web design the phrase "You get what you pay for", couldn't be truer….but sometimes you don't even get that. There is nothing more frustrating than investing your hard-earned money, spending loads of time explaining what you want, only to end up with something that looks terrible, doesn't work properly, can't be found in the search engines, is impossible to edit, puts customers off and the person who designed it isn't available, or isn't able, to sort it out.
Often you're quoted more money to "fix things" or "upgrade", when you would have expected these to be done properly in the first place. This type of "Bait and Switch" marketing ends up giving all web designers a bad name, making it difficult for the customer to compare "like with like" when choosing a web designer. What are your options if this happens to you? Start again and do it right this time and end up paying again, or leave it there, bury your head in the sand and wonder why your sales are down.
Cheap web designers are cheap for a reason. Usually they have limited skills, very little business knowledge, unproven or non-existent processes and are typically using you as a guinea pig to learn on the job. Your website could be, and should be, your main source of new business, if done properly it can be. So why would you hand that over to some one who's not going to make that happen?
Consider if you needed a heart operation. Would you choose the cheapest heart surgeon to operate on you? No, you'd want the best you could afford. It should be the same with your business. Why not use an expert to help you to make your balance sheet healthy rather than kill off any chance of success and strangle your cash flow in the process?
If you want to filter out the cheap web designers and you want to pick the best, most affordable web designer for the job, then pick one that is experienced whilst still being good value. Start with the web design company's own website. A poorly developed website of a web design company indicates its lack of commitment towards its business and clients.
Does their website come up on top in the search engines? Does it come across as professional and up to date? Does it have an extensive portfolio showing their experience and skills working on projects similar to the quality you are after? Do they have testimonials stating what their clients think about them? Do they add extra value by helping you to develop a strategy for your business and provide the after sales support to help you get there?
The critical element is not the initial cost of the website but the value for money you get in return. The role of a website design company is not just to develop a website, but also to develop a performance-oriented website that gives greater return on your investments.
Putting things into perspective, when you hire a cheap web design company, you take on all the headaches and frustration of dealing with an inferior staff, lesser quality and questionable service. In this case, you get what you pay for. Everyone wants to save money, but just make sure that you don't lose it in the long run. You can pay a fair price and get a great site or you can pay a cheap price and get something that might be embarrassing and that you can't rely on.
Don't waste your money on something that you'll regret down the road. If you only have a small budget to spend, ask if there is a solution that can be created to meet your needs or a payment plan available so that you can get a better site.