Your customers need to feel secure about shopping from you while at the same time you have to protect yourself from fraudulent shoppers using invalid or stolen credit cards.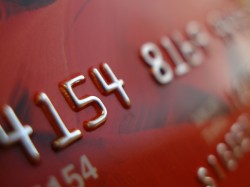 To deal with the first issue; making your customers feel secure. You do that by building up trust. Trust is achieved through a number of factors.
Does your website look professional or does it look amateurish? Would you buy from a shop that looked untidy or unprofessional? The same applies to an on-line store.
Make sure that you explain everything to your customer in relation to availability, shipping, returns policy, guarantees, etc, everything that will put your customer's mind at ease about you. Also, make sure that your have all your contact details on your site. It's amazing how many web-stores forget to do this, instantly, alienating many genuine shoppers.
Ensure that you have secure payment facilities on your site. This will protect your customer's credit card and other information from being stolen.
Finally, there are many organisations that will verify that you are a genuine business and that your site is secure.
Now, let's look at how you, the on-line retailer, can protect yourself from fraud. If someone buys from your store with a stolen credit card number, it is up to the merchant to reimburse the holder of the card. So not only does the merchant lose the goods, they also have to pay out to the cardholder. Here are some ways to counteract this situation:
Make sure that you collect all of the customer's details at the time of the purchase. If you're a small operation you may want to confirm directly with the customer before processing the order. It may not be enough to do this by email, as it is relatively straightforward for someone to set up a dummy email address. Even though it is more costly, it may be better to phone.
Confirm the holder's address with the Credit Card company and consider only shipping to that address.
Your secure hosting should check the credit card to ensure that the number is a valid one and get authorisation to debit the card. Many merchants process the payment from the card before processing the order. This avoids problems with credit limits or expired cards.
Finally, if you do suspect fraud, report it to your bank immediately.