"An unprofessional web site can do more harm to your reputation than having no web site.."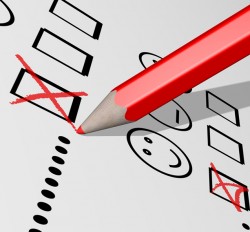 Since you're looking at this page you may be at a point where you are considering producing a web site for your business. Maybe you already have a site which isn't working or you have heard stories from other business colleagues that a web site doesn't work?
Unfortunately the power of the Internet to improve your business has developed a bad reputation because of the quantity of bad web sites that are in existence. The Internet is full of badly designed sites which have poor content and imagery, which are badly marketed, confusing and not linked to the overall marketing goals of the business.
We've been in the business of designing web site so long that we know what works and what doesn't. We have seen so many sites that went from creating no enquiries to producing 2 to 3 good enquiries daily simply by combining good design, content and functionality which are aligned to the goals of the business.
Some web developers are principally design firms that concentrate on the "look and feel" of a site. Others focus more on the programming and technical aspects of each project, and offer less dynamic design approaches. Martec are different. We have excellent design skills and technical capabilities, but we also understand business. In fact our main aim is towards achieving the goals of the business and the design and technical factors come after understanding these.
Of course, there's always someone who will recommend hiring your teen-aged nephew, who seems to know a lot about the Internet. While many small businesses have picked this option, for a number of reasons it's the worst choice you could make.
Not to disparage teens – or denigrate the talent of anyone's niece or nephew – but familiarity with HTML programming and/or graphic design won't make up for the lack of experience most teens have with running a business. Consider this: Would you ask that young relative, however gifted, to develop your advertising, or write a brochure to be sent to customers? If the answer is no, then look for professional help with your Web site, too.
A website should be thought of as an extension of your marketing strategy and the persona of your business. It is the online equivalent of presenting your best company representative to your most desirable potential customer in order to show them how well you can deliver your brand promise and convince that prospect to trust you enough to allow further communication so that eventually they will get to know you and like you and do business with you. In the absence of this best company representative going in person to your prospect, you instead show them your website and say "this is us…this how good (or bad!) we are so do business with us…Please!"
Creating a great website that will become your best salesperson and truly represent your best abilities and qualities is an art form that takes many years of knowledge and experience in marketing, design, branding, sales, communications, technology, quality assurance and relationship building. It takes a talented team and experienced project manager to do it successfully and with as little stress as possible. You also need ongoing support (that you know will be there when you look for them!) so you can continually develop and grow your website to suit the changes in your business and the market.
In fact, if your goal is to save money, then in the long term you would be far better off to hand your marketing over to an experienced team and concentrate on the business you do best. Let them use their skills to free up your time, reduce frustration and deliver results to grow your business.
Remember, an unprofessional web site can do more harm to your reputation than having no web site, however, not having a web site means losing out on the potential business that it can bring if done properly. Contact us today for a frank discussion about your business needs. It doesn't cost anything to get a proposal for the solution we would recommend to suit your business goals but it will cost you a lot if you get it wrong.